Dear Parents & Carers, 
It has been lovely to feel a bit warmer and brighter in the garden last week. And we started forest school with the red and orange group. We had a lovely time exploring the forest, thank you to our parent helpers too! 
Update on our marathon fundraiser: Lucy is going to give us weekly updates on her progress: Here is this weeks: 
"Just thought I would share that we are 24% of target today!!

I ran 15 miles on Sunday, 6 planned tomorrow and 12 on Saturday.

11 weeks to go!!!"
We would love you to support Lucy by helping Tenterfield Nursery raise £2000 to help fund brand new equipment for our amazing garden. Please donate to our JustGiving Crowdfunding Page: https://www.justgiving.com/crowdfunding/tenterfield-nursery?utm_term=vAG9aeEJe 
Catch Up Calls: Please see the separate emails about the catch up calls which are happening next week. 
Book Lending: We hope you have all seen our Tenterfield lending library under our canopy. You are very welcome to borrow a book, read it together and return it. Why not make it a ritual every day!
Books and stories are extremely important for introducing new vocabulary to young children. Children are taken into literary worlds of magic, mythical creatures, outer-space and adventures! They are exposed to words that they wouldn't hear everyday.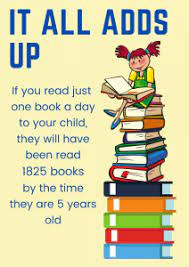 Online Safety: Next week is online safety week. We will be sharing top tips and advice about how to stay safe online. Why not start by having a look at our website https://tenterfield.herts.sch.uk/parents/esafety/ There are stories on there you can read together. It is important that we start talking to children about the importance of being safe online from an early age. 
Tapestry: We would like to use Tapestry as a way to promote conversations between home and nursery. Therefore we are going to be uploading photographs rather than detailed accounts of what the children have been learning. We would like you to look at these photographs at home with your child and have a conversation with them about what they were doing. 
Conversation skills are important for young children's development and wellbeing. That's because being able to have conversations helps children make friends, be listened to, ask for what they need and develop strong relationships with others.  
Holiday club: Next week is your last chance to book holiday club. 
Monday 13th & Tues 14th: DH Dance academy 9am-3pm £30 Bookings are now open on School gateway. 
Weds 15th & Thurs 16th: Team Tenterfield 8am-4pm £40 Bookings are now open on School gateway. 
Fri 17th: Tenterfield Tinies 9.30-11am (Just turn up.) Children under 3 plus siblings
Fri 17th: Artskool 1.30pm-3.30pm £12. 2x siblings £20 (special rate) Bookings via https://www.artskool-kids.com/index.php/what_we_do-best_holiday_classes/?k=23998:2::
Looking forward to another dry, sunny week in the garden. 
Mrs Beare
Mon 30th January – Fri 3rd February
Story Telling Week. Fri 3rd:Welcome time open session 8.30-9am
Mon 6th February – Fri 10th February
Online Safety Week
Mon 20th February
Children return
Thu 2nd March
World Book Day
Fri 17th March
Mothers Day Celebration
Wed 29th March
National Piano Day
Fri 31st March
Easter Egg hunt

Nursery Closes at 1pm

Fri 31st March
Last Day of Term