Dear Parents and Carers, 
We are looking forward to welcoming you back to Nursery tomorrow. We hope you have had a lovely half term. The weather has been kind to us, so we hope you have managed to get out into nature! Please upload any photographs of your half term, so we can share them on 'Wow Wednesday!"
Just a couple of things this week: 
Snack: We have an extensive snack menu at Tenterfield. The children love to come and independently access the variety of food on offer each day. However, with rising food costs this is a large expense for our very tight nursery budget. On average we spend £120 a week on food. Therefore can I strongly urge you to make this terms snack payment via your school gateway app please. 
So far this term we have only had 15 parents make a donation, which equates to about two food shops. We would be grateful if you could provide a donation of a minimum of £24 a term please. This can be broken down into £12 per half term. If you would like to donate any more this would be greatly appreciated. Thank you for your support. 
Please see our yummy, rotating bi-weekly snack menu: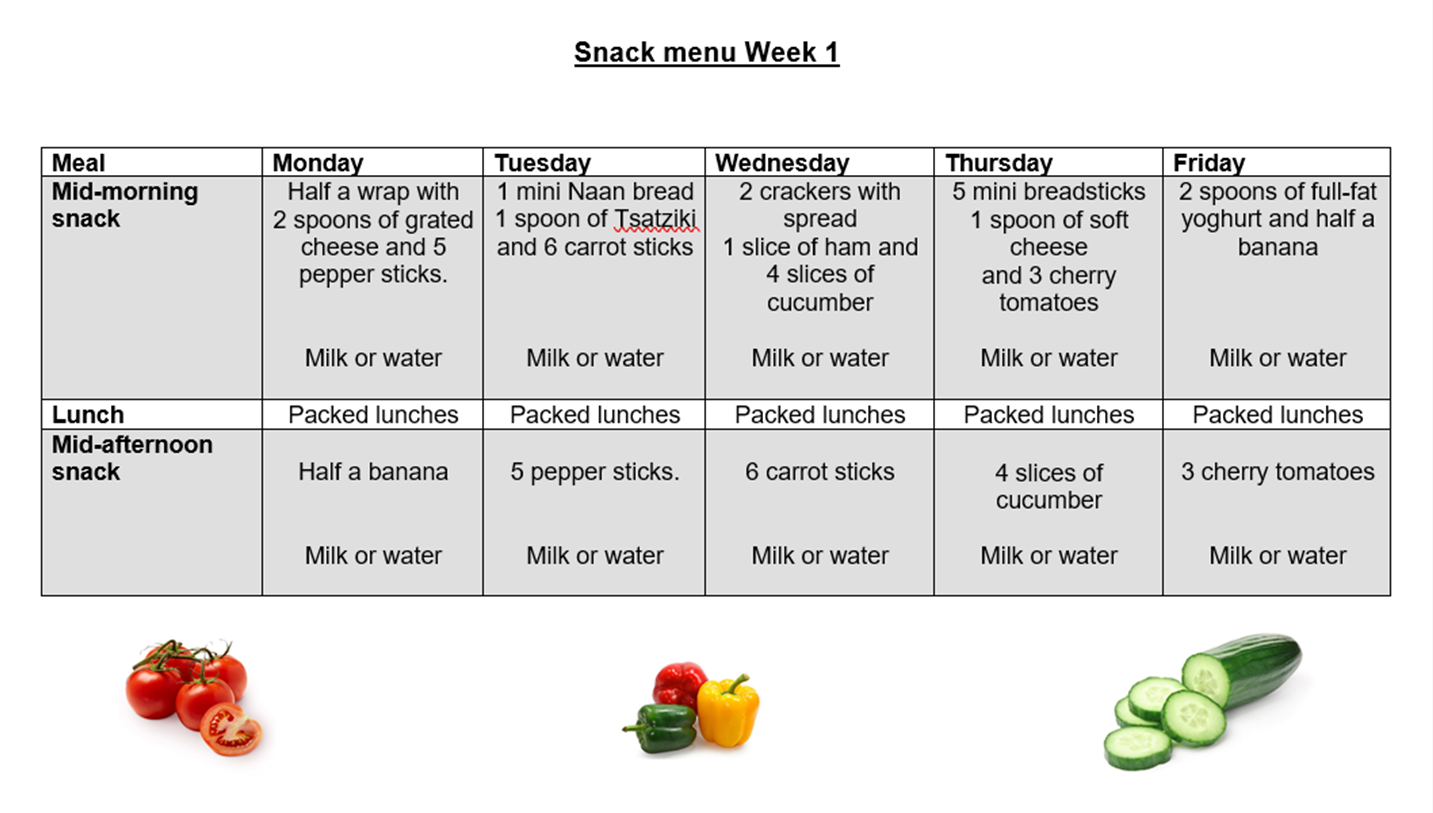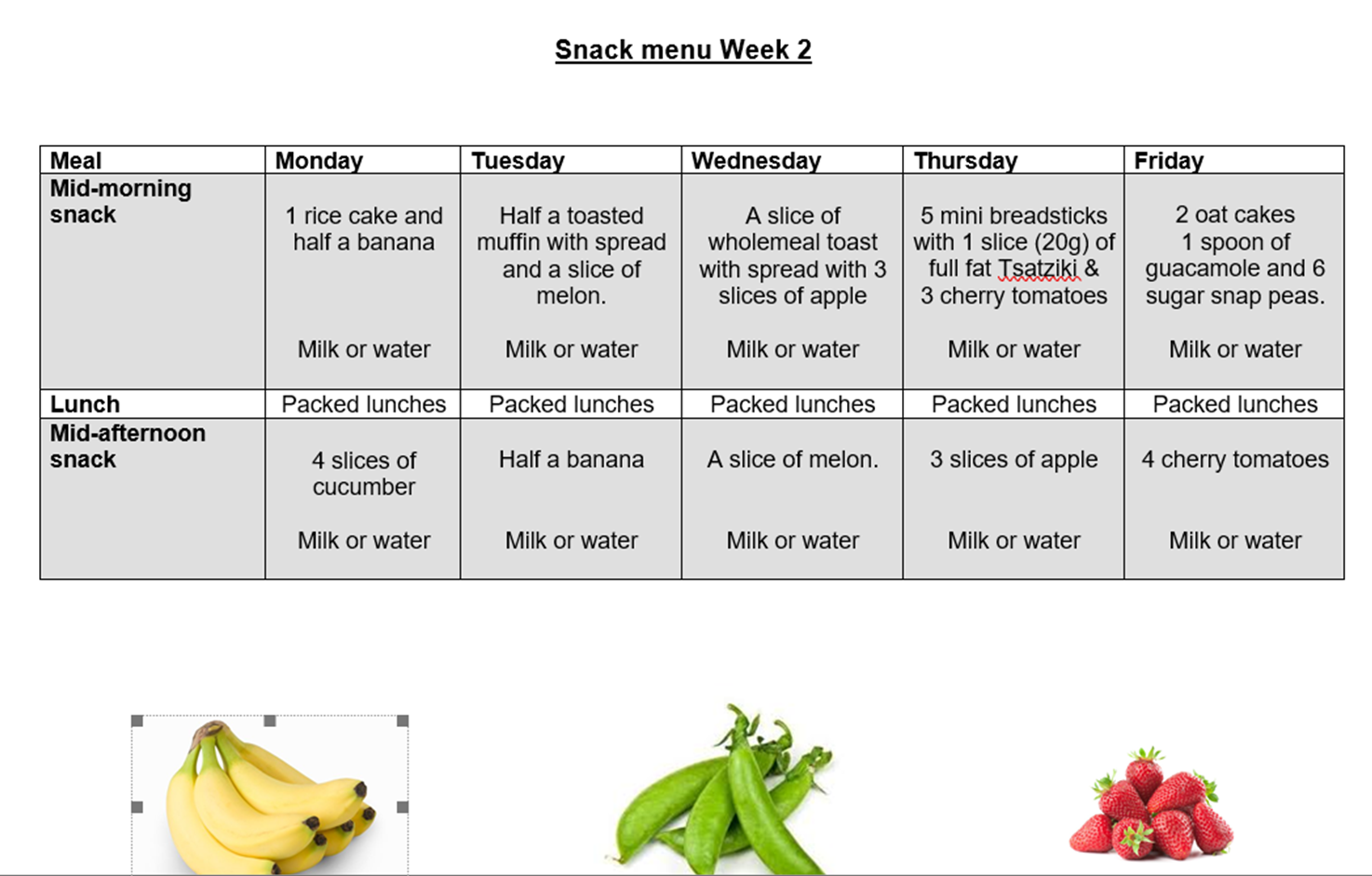 Curriculum: Have you seen our fantastic, bespoke curriculum on our website? Here you can learn about how we teach at Tenterfield. We have created developmental milestones for each area of learning to ensure learning is progressive across your child's time at Tenterfield. Please click on the curriculum section of our website https://tenterfield.herts.sch.uk/curriculum/curriculum-intent/ and have an explore!
We have been really lucky to have the help and support of Harley (Oz's Mum) who is a graphic designer and has made our curriculum ideas into fantastic, user friendly documents. Thank you very much Harley, and Harley has now agreed to join the Tenterfield governing body as our parent governor! Its great to have you as part of the team! 
We would love feedback about our curriculum and I will be sending out a google form next week to gain your valuable ideas and feedback to ensure you understand our curriculum goals. So please get reading! 
Next weeks story is farmer duck!! https://www.youtube.com/watch?v=xCG3UWdoAks. Watch the video and have a conversation with your child "Farmer Duck can only say 'quack' in the story. What might he be saying/thinking?" 
Looking forward to seeing you all tomorrow. 
Mrs Beare
Mon 20th February
Children return to Nursery
Thu 2nd March
World Book Day
Fri 17th March
Mothers Day Celebration
Wed 29th March
National Piano Day
Fri 31st March
Easter Egg hunt

Nursery Closes at 1pm

Fri 31st March
Last Day of Term