Our Vision
We offer high quality education, childcare, family involvement and adult learning in a supportive, caring and secure environment in which everyone is valued.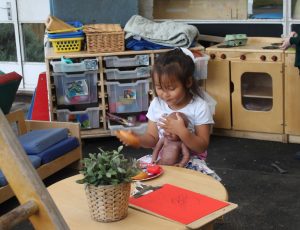 Value and respect all individuals. Celebrate differences and similarities between people and cultures.
Have fun working and  planning our play together
Develop listening and communication skills to become confident communicators.
Create a life long love of learning through a broad and balanced curriculum.
Provide services for children families and the local community.
Learn to be healthy active and safe.
Develop good manners and appropriate behaviour.
Build on strengths
Motivate children to do their best and fulfill their potential
Develop imagination, exploration, investigation, and independent thinking.
Our Aims
At Tenterfield we aim to provide the best for each individual and their family. We believe children learn best through play and aim to provide an environment that supports high quality play opportunites.
We aim
To develop the children's sense of self-respect, awareness of, and sensitivity to others.
To provide learning experiences for the children that are stimulating, exciting, challenging and purposeful.
To provide opportunities for the children to have ownership of their learning and to start working independently.
To develop understanding and respect for religious, moral and cultural diversity and offer equal access to all.
To foster the development of creativity and discovery in the children and the ability to use and appreciate the arts.
To use the local environment and community links to enhance learning opportunities.
To be tailored to each individual child and their needs.
To encourage active learning through quality resourcing and opportunities.
To work closely with other settings to share good practice.