Communication and Language:
At Tenterfield we give children opportunities to experience a rich language environment. Our small group size allows children to develop their confidence and skills to express themselves, and to speak and listen in a range of situations.
There are three strands:
Listening and attention
Developing listening and attention skills
Understanding
Learning to understand the meaning of what is said.
Speaking
Learning to speak for different purposes and for different audiences and to use language as a medium
Our aim is for every child "to develop their attention & listening skills so that they can confidently communicate their thoughts and ideas effectively"
This is how we teach communication & Language at Tenterfield: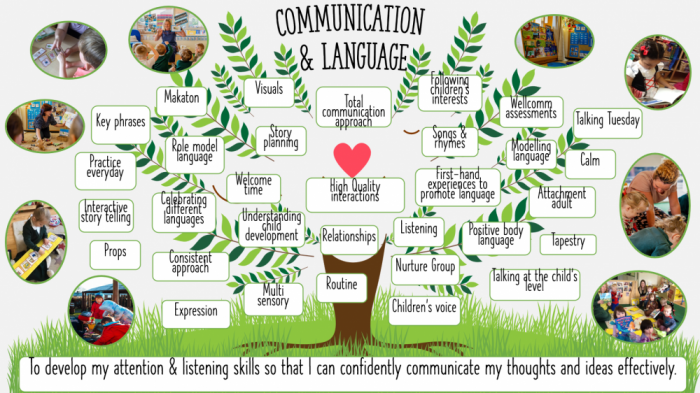 Physical Development:
Our fantastic, open environment provides opportunities for young children to be active and interactive, and to develop their co-ordination, control and movement. Children are also helped to understand the importance of physical activity through a range of activities available in our expansive outdoor area.
Our extensive snack menu allows children to make healthy choices in relation to food.
Physical development is divided into two strands:
Moving and Handling Improving control. Co-ordination, manipulation and movement.
Health and self-care Learning about how physical activity and healthy choices promotes health and well-being.
Our aim is for every child "to learn how to move their bodies safely, so that they can explore and challenge themselves to take risks." Also "to start to co-ordinate and refine their smaller movements to use a variety of tools purposefully."
This is how we teach Physical development at Tenterfield: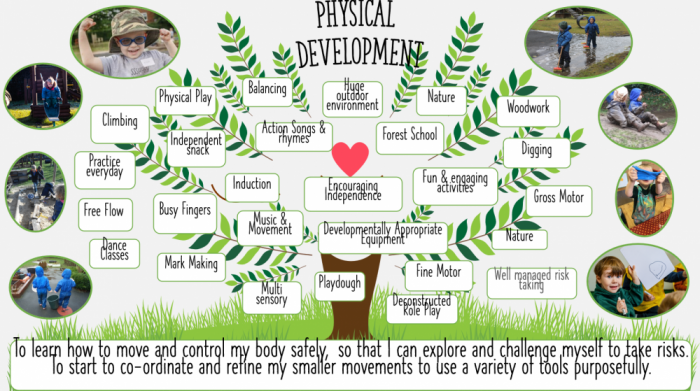 Personal, social and emotional:
This area is a real strength for Tenterifeld, we support children to develop a positive sense of themselves, and others. Children naturally form positive relationships and develop respect for each other. Through effective role modelling children learn how to manage their feelings and develop the social skills to allow them to create secure friendships as the move into primary school.
Well-being is a priority, so children quickly gain confidence in their own abilities and challenge themselves to learn new skills.
The three strands of PSED are:
Making relationships Developing a positive sense of themselves and others
Self confidence and self-awareness Developing social skills, respecting others and having a positive disposition to learn.
Management of feelings and behaviour Developing emotional well-being, helping children to know themselves and what they can do.
Our aim is for every child "to build secure relationships that make them feel happy and safe, so that they can confidently express their feelings, wants, needs and desires effectively."
This is how we teach Personal, Social & Emotional Development at Tenterfield: