Communication and Language:
At Tenterfield we give children opportunities to experience a rich language environment. Our small group size allows children to develop their confidence and skills to express themselves, and to speak and listen in a range of situations.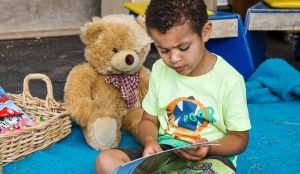 Physical Development:
Our fantastic, open environment provides opportunities for young children to be active and interactive, and to develop their co-ordination, control and movement. Children are also helped to understand the importance of physical activity through a range of activities available in our expansive outdoor area.
Our extensive snack menu allows children to make healthy choices in relation to food.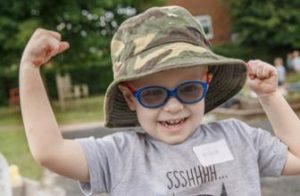 Personal, social and emotional:
This area is a real strength for Tenterifeld, we support children to develop a positive sense of themselves, and others. Children naturally form positive relationships and develop respect for each other. Through effective role modelling children learn how to manage their feelings and develop the social skills to allow them to create secure friendships as the move into primary school.
Well-being is a priority, so children quickly gain confidence in their own abilities and challenge themselves to learn new skills.